Poetry Contest Entry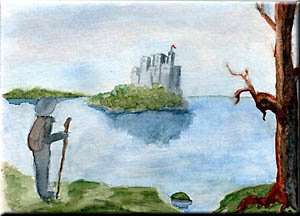 Artist - Svein Kåre Gunnarson.
© by Svein Kåre Gunnarson.



Essence
~By McKibbin
And the light has entered brighter now,...
brighter now than e'er before.
The path before me now grows straight...
as misty eyes do mist no more.

An hour now is not a year...
as had it been before my friend.
The moment deemed so far away...
will now begin and never end.

And now the essence of all sweet thing...
doth fill my soul to overflow.
My home now lay in not one place...
but in every place my heart doth go.
---
If there are any problems with this page, please email us the error. Thank you.