Poetry Contest Entry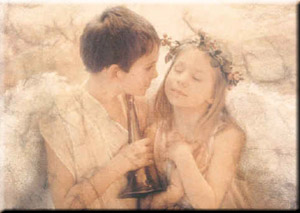 Artist - Betsy Cameron
© Bruce McGaw Graphics



Blessed
~By Ivanka
For always in my heart
and forever on my mind.
My dear, my true companion,
how blessed I was to find...
You gave to me a smile
and shared with me your love.
I feel your spirit with me...
as you look down from above.
Though my heart may feel a longing...
and I miss your eyes so blue.
I'll remember all the pleasure,
having shared my love with you...
---
If there are any problems with this page, please email us the error. Thank you.