Poetry Contest Entry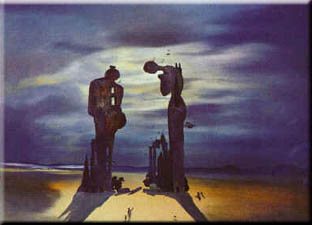 Artist - Salvador Dali
© Salvador Dali



Departures
~By Zandetta
The halls are now empty
as I walked quiety thru
so many have gone
and have left our group

I hear the sniffs and sobs
of comrades and friends
whose hearts are broken
wondering will it end?

So please lets all hug
to heal our sad hearts
I pray no one else
will have to depart.
---
If there are any problems with this page, please email us the error. Thank you.